Death in the Holler News Release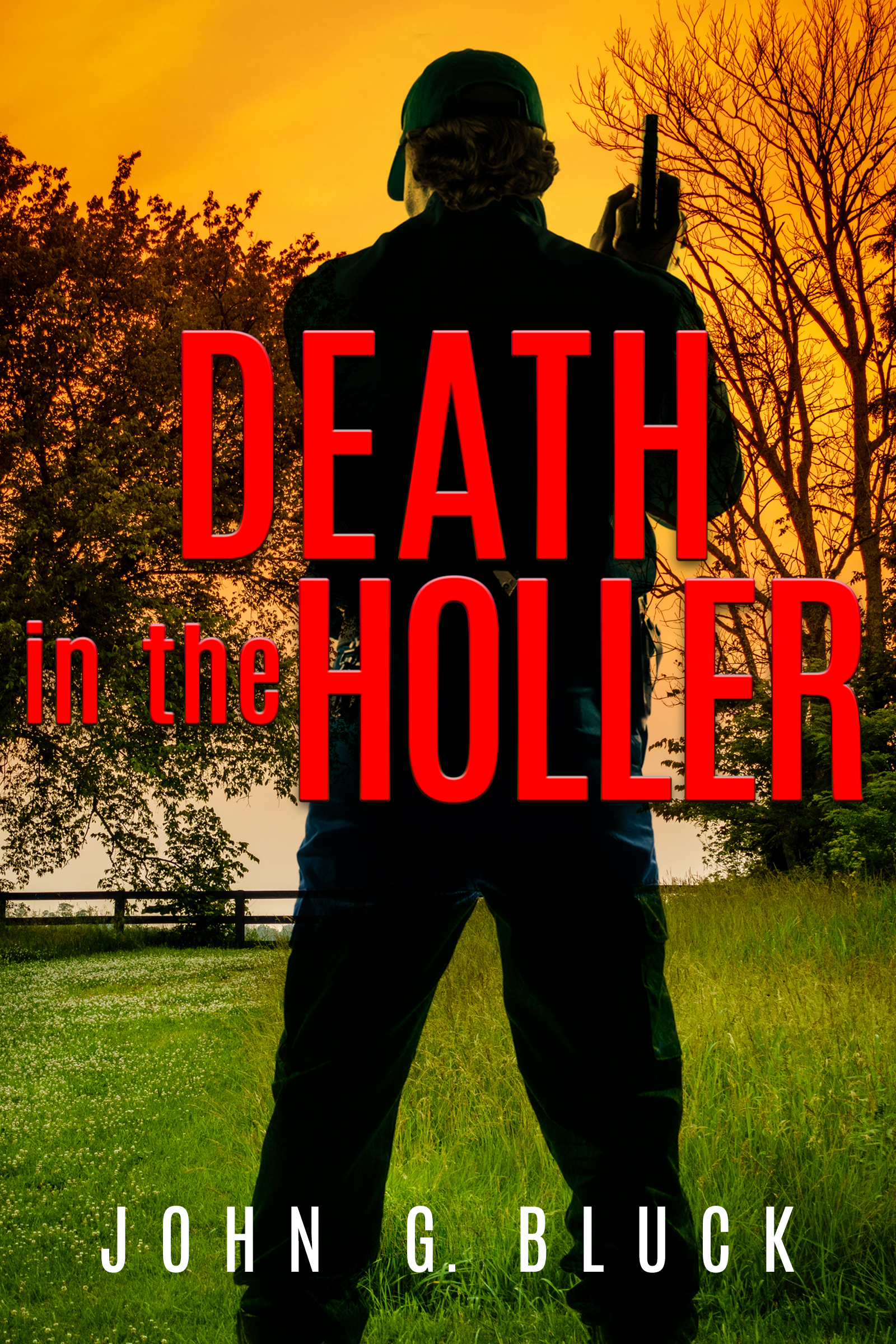 Livermore Author Writes New Mystery, "Death in the Holler"
Livermore, Calif. Why would someone use a flintlock firearm to kill a man in the year 2029? "Death in the Holler," a mystery novel that was released June 15, 2020, explores that question as well as "who done it."
Author John G. Bluck gave this summary of the book's beginning: "Kentucky Game Warden Luke Ryder is an alcoholic, and his boss intends to fire him. On the first day of muzzle-loader hunting season, someone shoots a Latino man dead on a farm's food plot. Ryder's only friend, Sheriff Jim Pike, asks him to help solve the mystery. Ryder believes that solving the crime may save his job."
Asked what gave him the idea for the story, Bluck said that his brother-in-law and his son-in-law are both avid Kentucky hunters and separately set up "food plots" to attract deer during hunting season. (Click here to read an "interview" with the main character, Luke Ryder.)

Readers can order e-book editions at major on-line bookstores.

Links to booksellers include:
Amazon:
E-book
Please review this novel on the vendors' websites and on Goodreads at:
https://www.goodreads.com/book/show/53750208-death-in-the-holler
Bluck is also the author of the mystery novella, "The Knight Prowler." In addition, he also wrote the science fiction novels "The Ship Finder" and "The Aliens of Valtrit." Moreover, he has authored a book of short stories, "Venus Warning & Other Tales."
Bluck retired from NASA in 2008 as a public affairs officer. Previously, he had been Chief of Imaging Technology at NASA Ames Research Center, Moffett Field, Calif. Before that, he worked at NASA Lewis (now Glenn) Research Center in Cleveland, Ohio, where he produced NASA documentaries.
Earlier, Bluck was a broadcast engineer at WMAL-AM/FM, Washington, D.C. He also was a news film cameraman at WMAL-TV (now WJLA-TV) in Washington, and covered homicides, bank robberies and other local news, as well as national stories including Watergate. In 1976 he was named the National Press Photographer Association runner-up cameraman of the year in the Northeast. During the Vietnam War, Bluck was an Army journalist at Ft. Lewis, Wash. He was born in Chicago and grew up in Glen Ellyn, Ill. Today, he resides in Livermore, Calif.
Readers can subscribe to Bluck's e-mail list at
http://eepurl.com/cJh_pP.